LA PINEDA, COSTA DORADA
Between La Pineda, the Mediterranean Sea, the golden sun and the green pine forests, Playa de la Pineda stands out, a coastal part of the municipality of Vila-seca, where the environment invites you to live a festive, dynamic and jovial atmosphere.
In Playa de la Pineda, you can practice different sports activities, mostly related to water, as well as in its surroundings, where we highlight the La Pineda water park, where a wide range of water attractions is offered.

Without forgetting "Port Aventura", less than 3 km from the urban center, being one of the most visited theme parks in Europe where you can live a fantastic adventure trip for the whole family through the 5 worlds that make up the Park : the enchanting MEDITERRANEAN, the exotic POLYNESIA, the thousand-year-old CHINA, the cheerful MEXICO and the far-away FAR WEST.
And at night there is an important leisure offer, transforming the population into a wide range of colored lights and music of all styles that, in many pubs and discos, will cheer us on until the early hours of the morning.

Links of interest:

La Pineda Platja
Port Aventura
Aquopolis
Pacha Platja la Pineda
Read more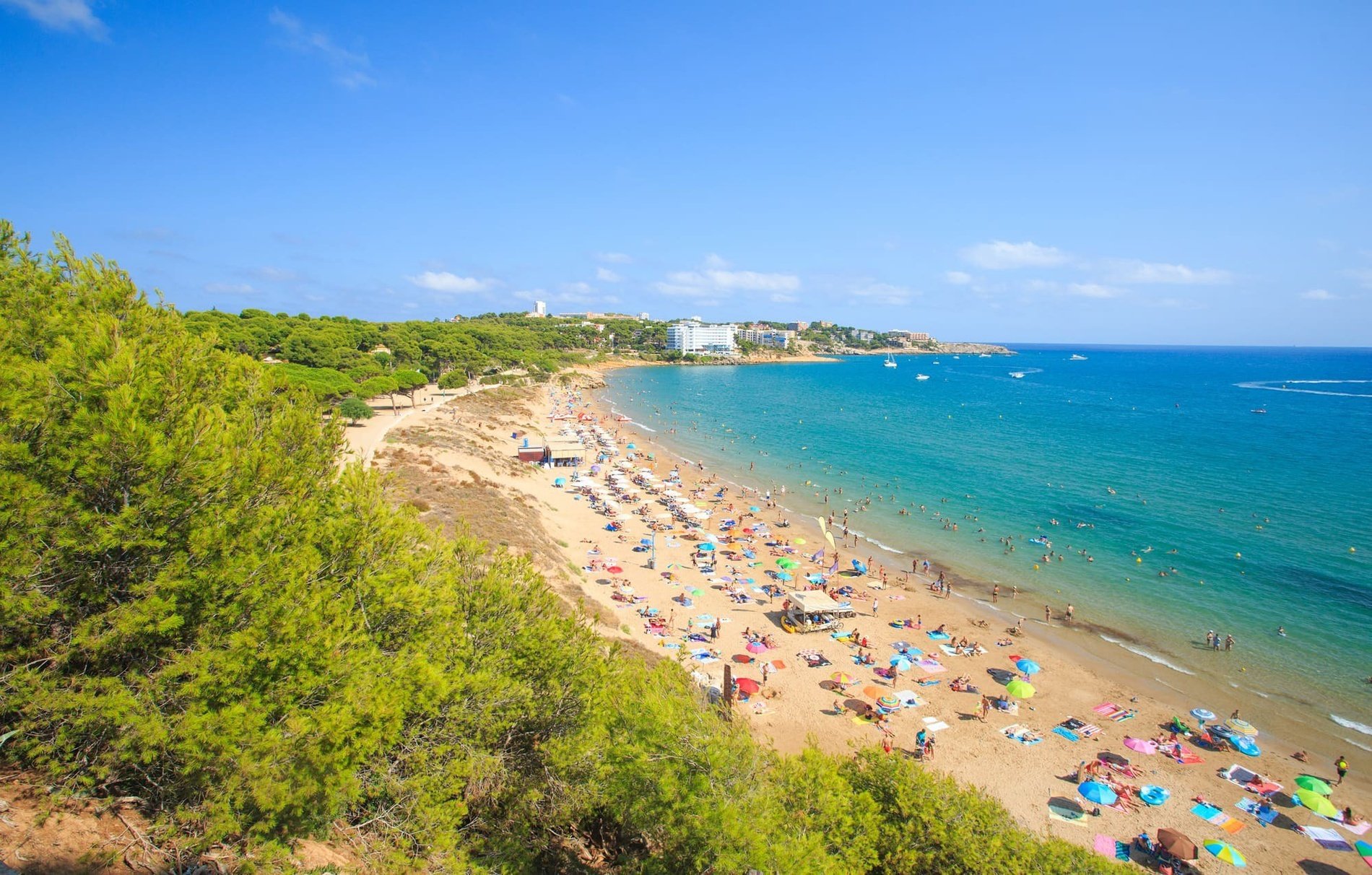 Golden Coast (Costa Dorada)
One of the most significant and beautiful coastal landscapes of the Mediterranean coast, where long and shallow beaches predominate, with hardly any orographic accidents, of fine white sand, all mixed with old fishing villages that have managed to preserve their seafaring traditions within the most touristy environments.

On the other hand, we highlight the area of the Ebro delta, a Natural Park that offers an exceptional landscape, a natural space of great beauty and great interest that constitutes the most important aquatic habitat in the Mediterranean.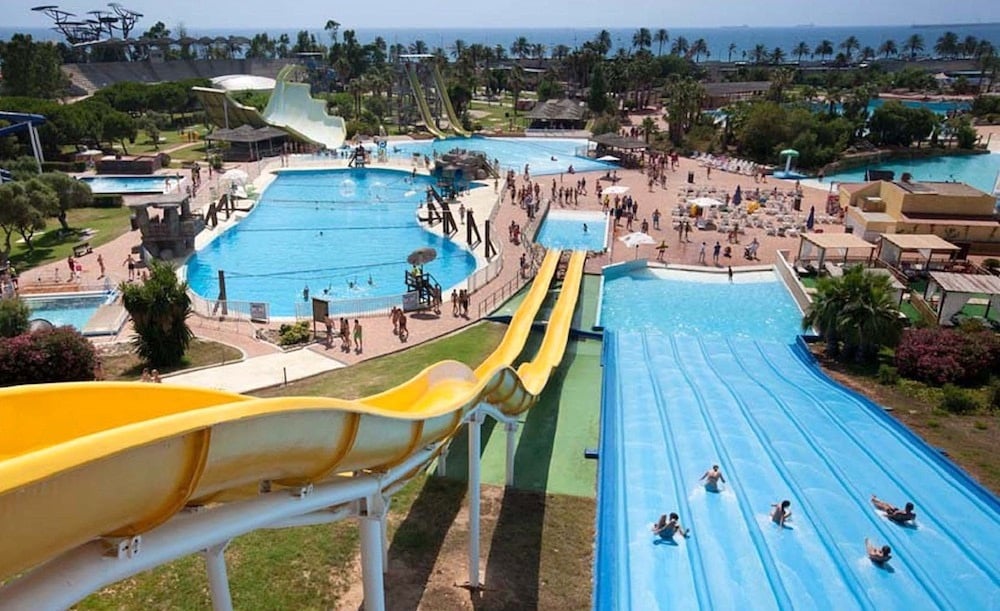 Aquopolis (Water Park)
Aquopolis, just 5 minutes walking, located on the Pineda Platja-Vilaseca promenade and a few meters from the Estival Park Resort, is a water park that has a multitude of attractions: Huracán, Boomerang, Black Hole, Splash, Kamikaze, the Surf Waimea, Speed Race or Zig Zag.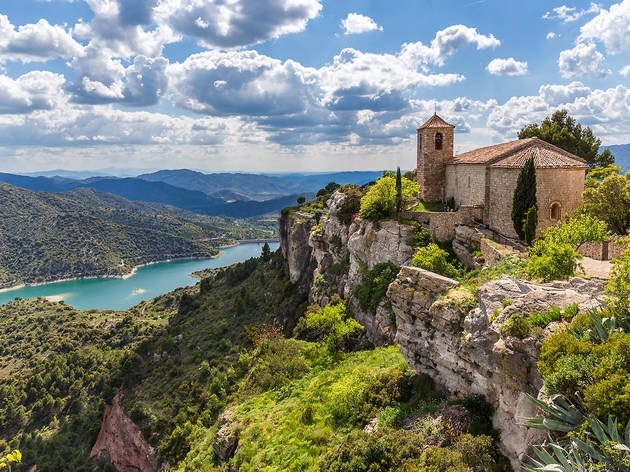 Catalonia
Catalonia is synonymous with history and tradition, it has a rich and extensive cultural heritage that is manifested in a multitude of artistic varieties that have emerged throughout its different eras.

Geographically, Catalonia has a rich diversity of landscapes, from the extensive sandy beaches through lush forests without forgetting the Pyrenean valleys hidden by snow-capped mountains, all forming a country of micro-climates.

And as for its gastronomy, Mediterranean cuisine is manifested with the combination of the freshest products that the sea offers us, and the variety of products that are harvested in the field.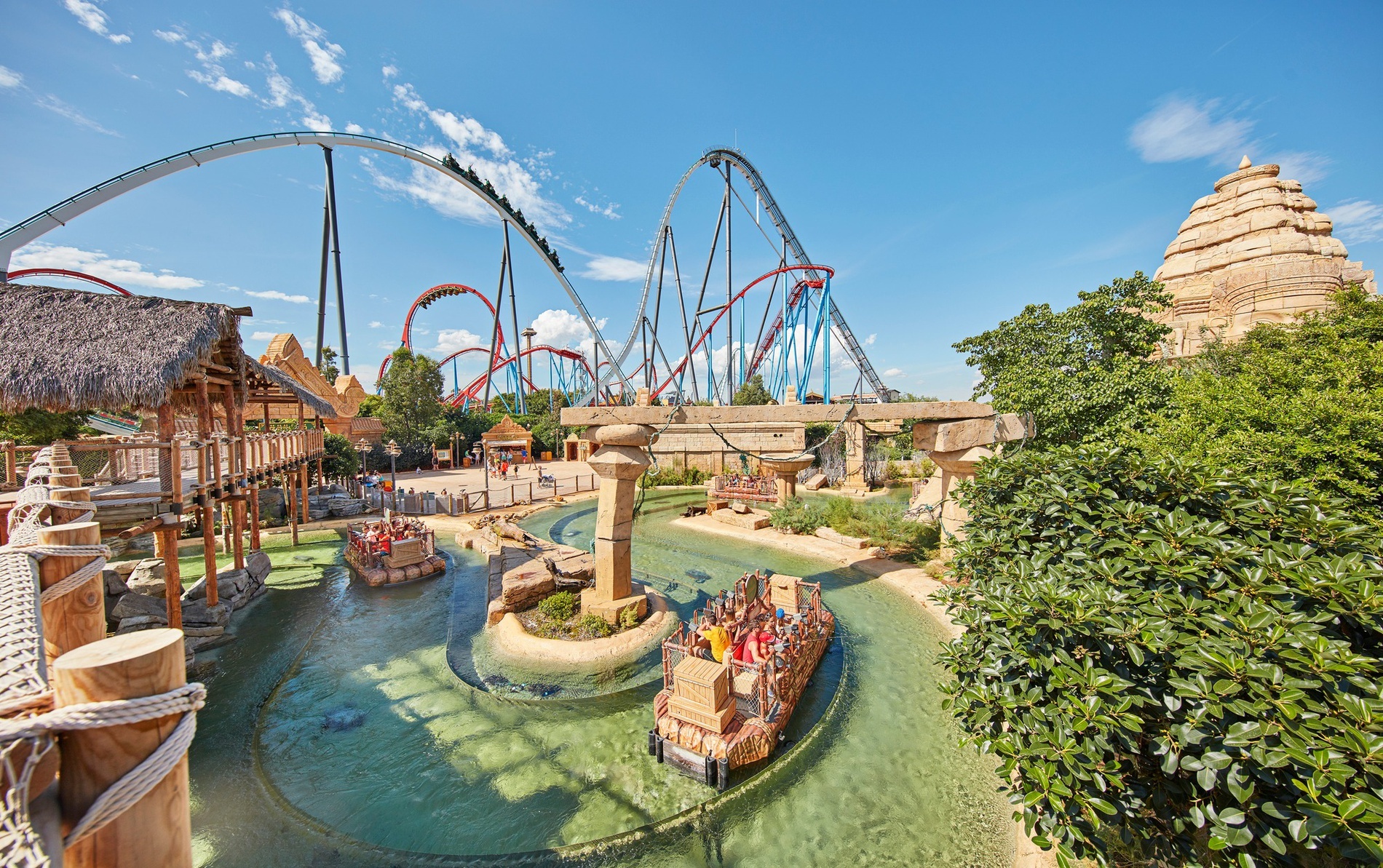 PortAventura World
Located in the municipalities of Vilaseca and Salou, Port Aventura World is just 10-15 minutes by car from our establishment.
Port Aventura World is the most visited theme park in Spain and the sixth in Europe with more than 4.5 million annual visitors and one of the main attractions on the Costa Dorada.
A unique holiday destination, located in a privileged setting on the Costa Dorada, it has 3 theme parks for the whole family.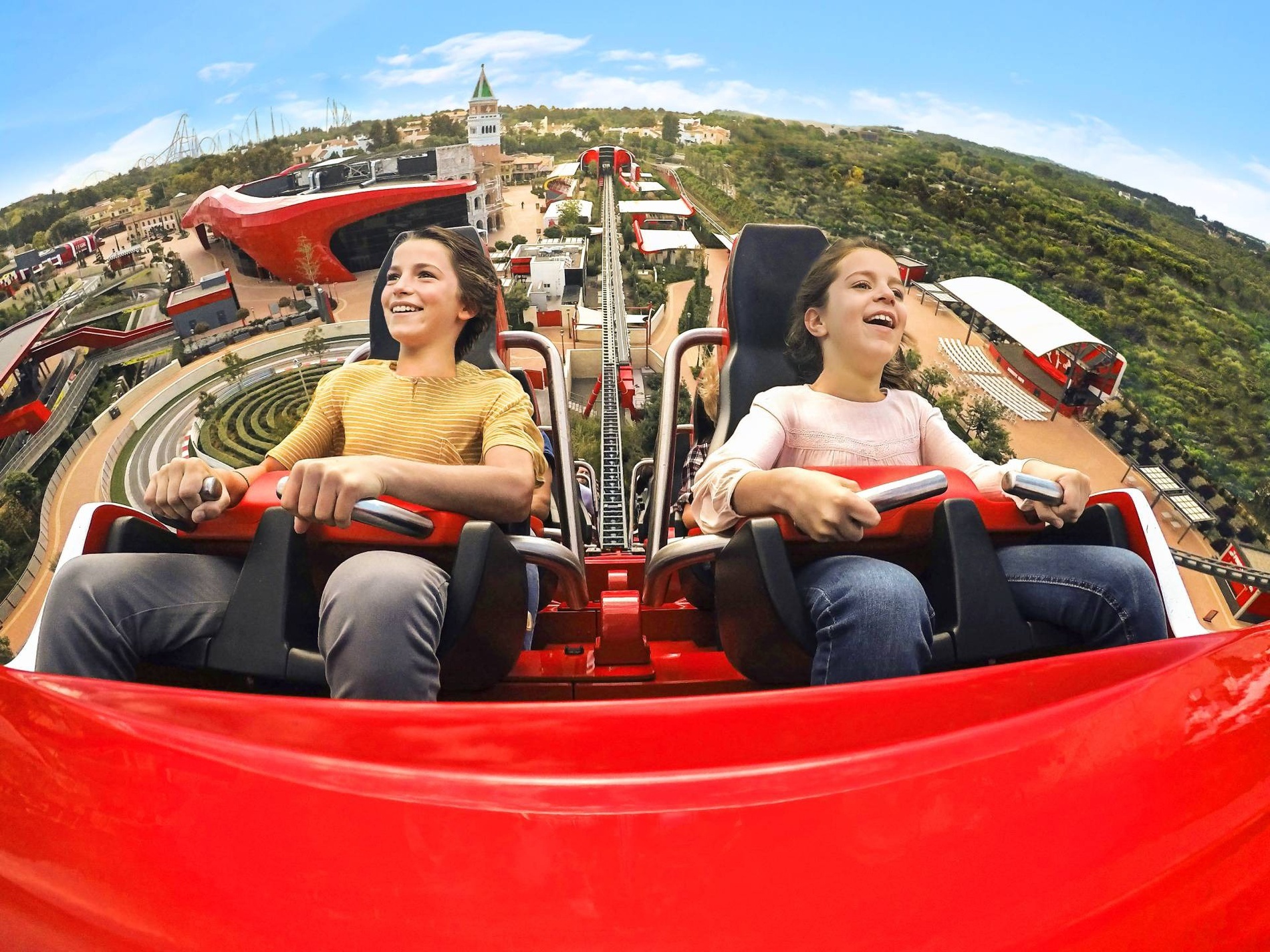 Ferrari Land
The only theme park dedicated to Ferrari in Europe is a tribute to Italian artistic heritage and a tribute to Enzo Ferrari. Its theming recreates emblematic places and buildings of Italy such as the Colosseum in Rome or the Bell Tower of San Marco Cathedral in Venice. It has 16 attractions and games. Red Force is the highest accelerator (112 meters) and fastest (from 0 to 180 km / h in 5 seconds) in Europe. And you will also find a children's area with 5 attractions specially designed for the little ones.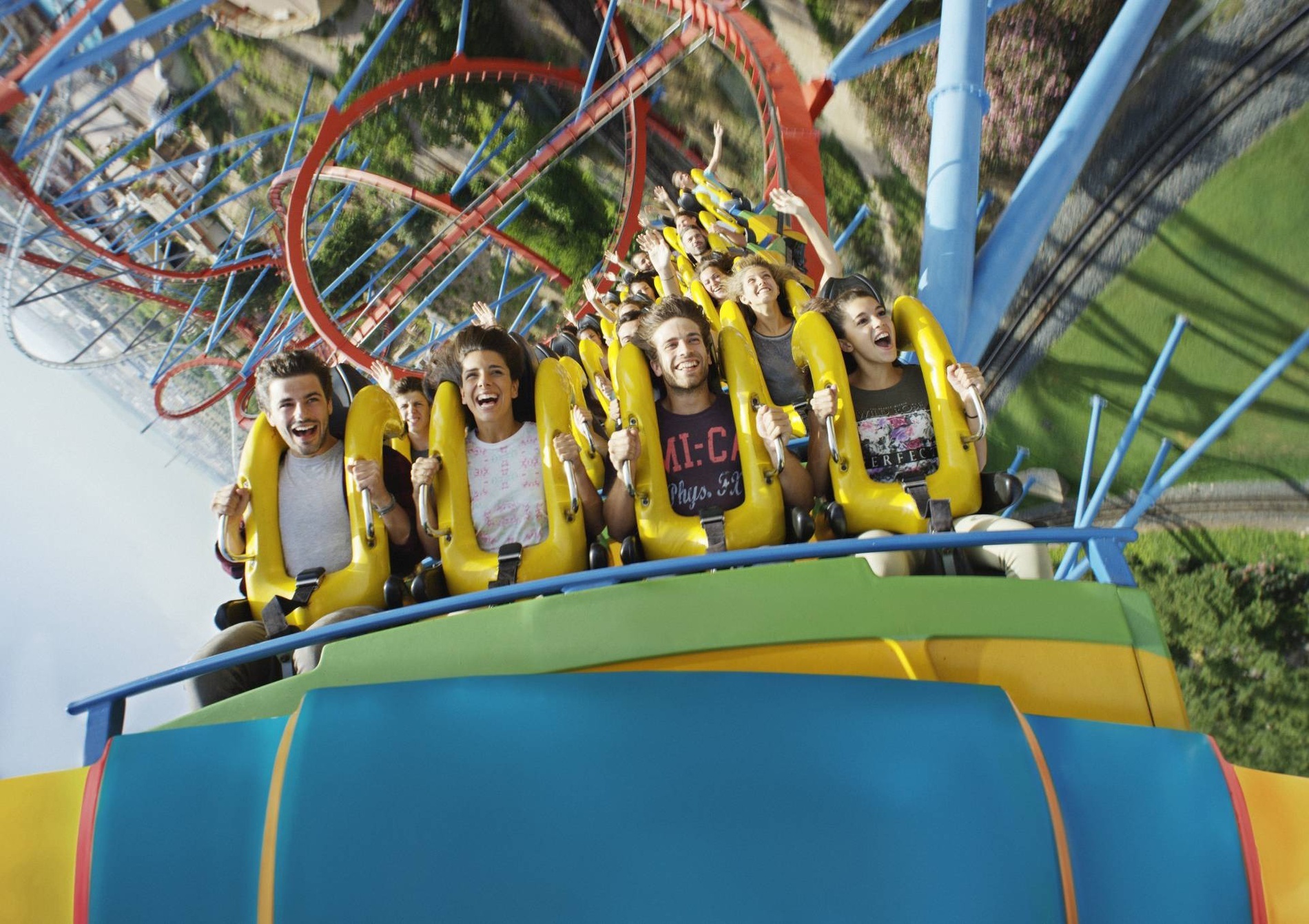 PortAventura Park
One of the main and most valued theme parks in Europe. Its 6 thematic areas will lead you on a fascinating journey around the world. It has attractions for all tastes: fast-paced to release adrenaline, moderate and family, and also aquatic; amazing shows for all ages, restaurants and craft, fashion or souvenir shops.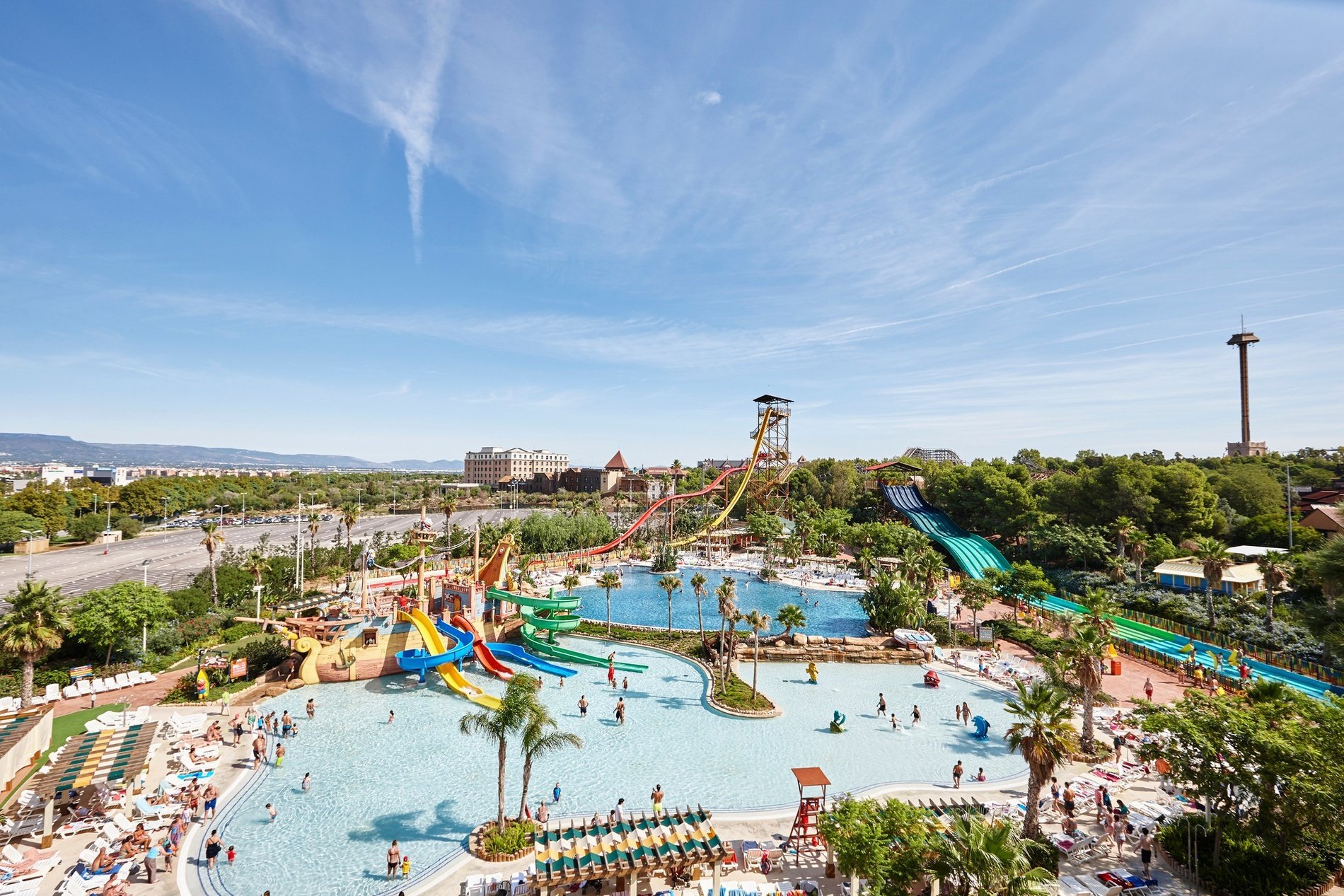 Caribe Aquatic Park
50,000 m2 dedicated to tropical adventure. A fantastic water park with 16 attractions and pools, reggae music, a careful theming featuring waterfalls, immense pools such as Playa Paraíso and Sésamo Beach, with a pirate galleon manned by the characters from Sesame Street® included!, Green areas full of tropical plants and palm trees, as well as tasty restaurants.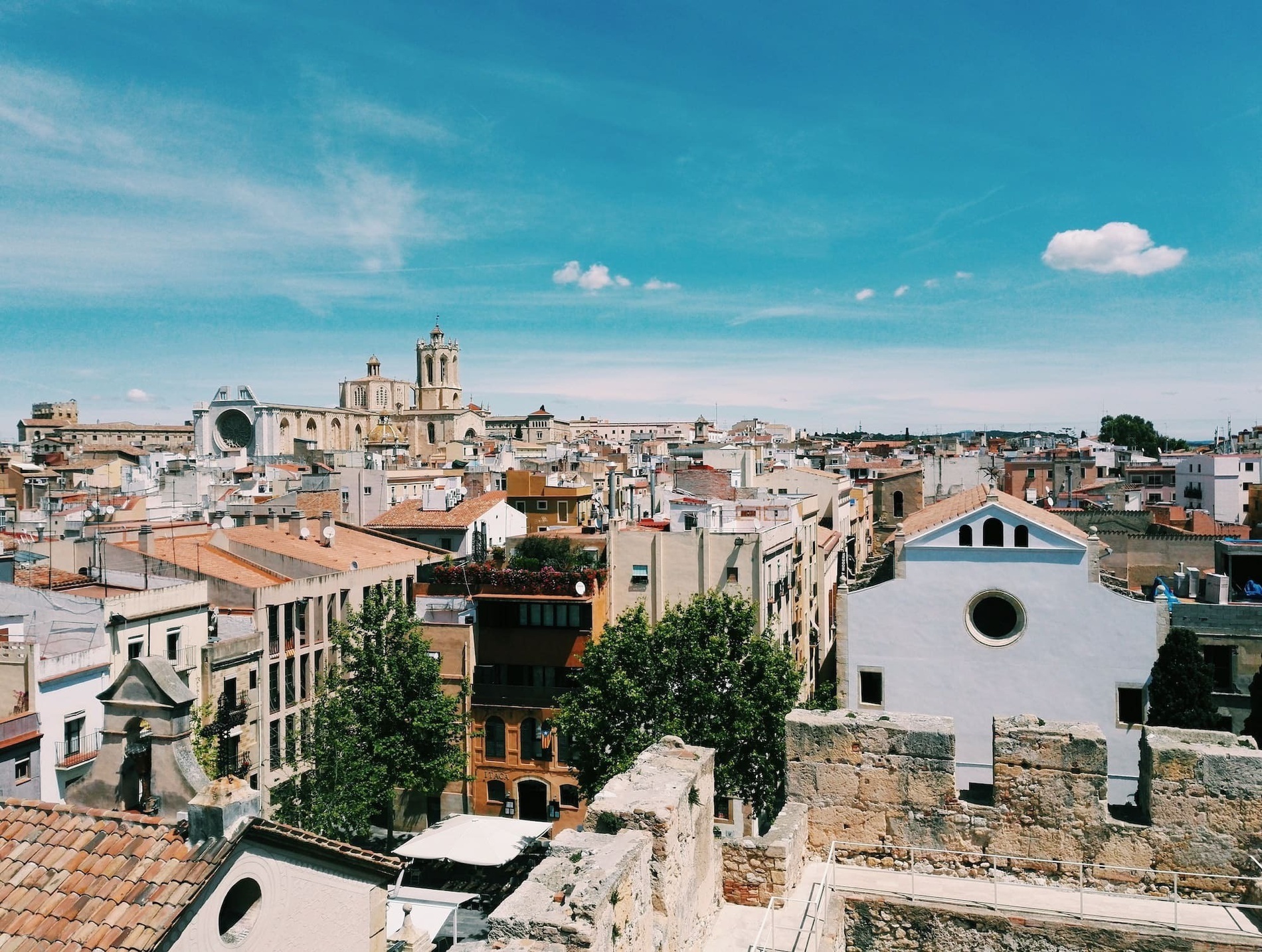 Tarragona City
Tarragona, the ancient "Tarraco" played a very important role in the "Mediterranean", and it is thanks to this archaeological legacy that "Tarragona" managed to be proclaimed by "UNESCO" "World Heritage Site" on November 30, 2000.

Two thousand five hundred years of history, overlapping cultures and continuous urban life have made Tarragona a city with a very rich heritage legacy.

The most important historical-cultural mark in Tarragona is the one left by the Roman Empire. It must be taken into account that Tarraco, present-day Tarragona, was for centuries the administrative capital of the Roman province called Tarraconense.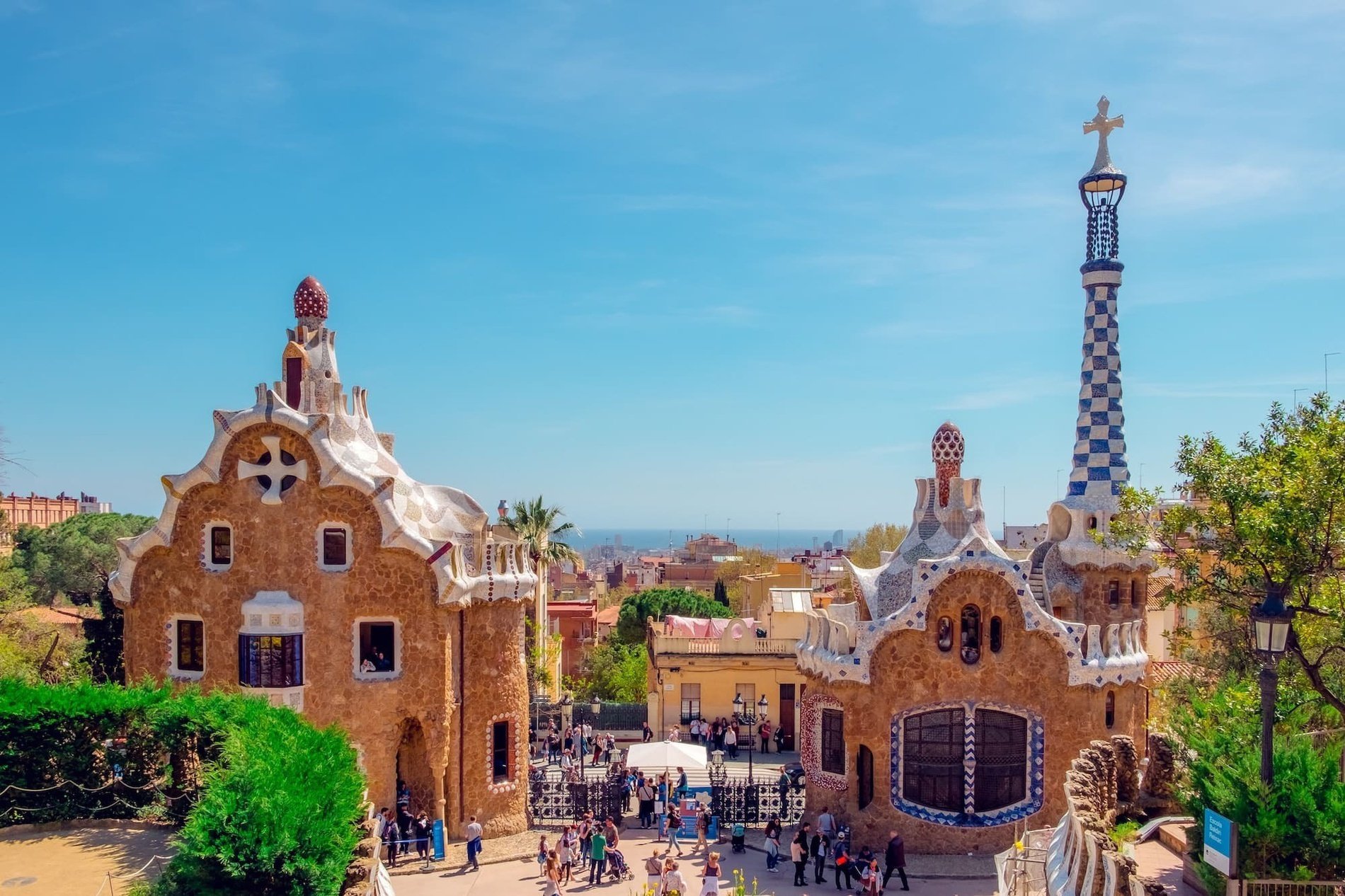 Barcelona City
Barcelona, capital of Catalonia, is one of the most important cities in southern Europe where the 1992 Olympic Games were held. Founded in Roman times, it preserves an extraordinary monumental heritage, especially Gothic, Avant-garde art, and of course, Modernist being its greatest exponent Antonio Gaudi.

This important cultural offer is reflected in the new infrastructures such as the Museu d´Art Contemporani, l'Auditori, the Museu Nacional d´Art de Catalunya, the Gran Teatre del Liceu, without forgetting the renowned Museu Picasso, the Fundació Miró and the Foundation Thyssen.

Barcelona, in addition, is a warm and bright city that opens the doors to its visitors to enjoy its Mediterranean culture, its very complete commercial offer, its appetizing gastronomy, and an endless number of recreational and cultural proposals, for which you will be lacking hours.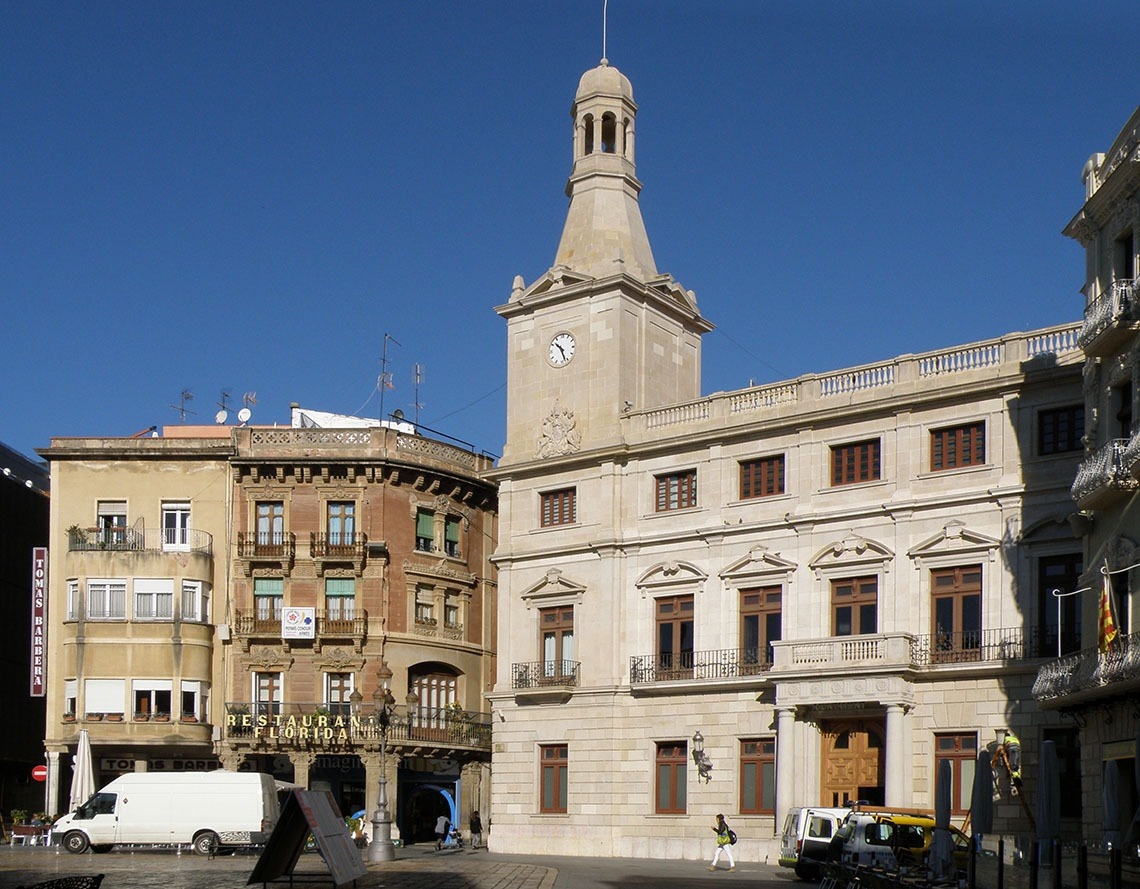 Reus
Reus is a very picturesque city and is known for its brandy production. Today it is a very active city that covers 59 km² and has 100,537 inhabitants.

Reus is located near the east coast of Spain, 10 km from the Costa Dorada (also called Daurada) and 111 km from Barcelona. The closest city on the coast is Salou, 12 km south of Reus. Other coastal towns and resorts that are half an hour away by car are Cambrils and La Pineda.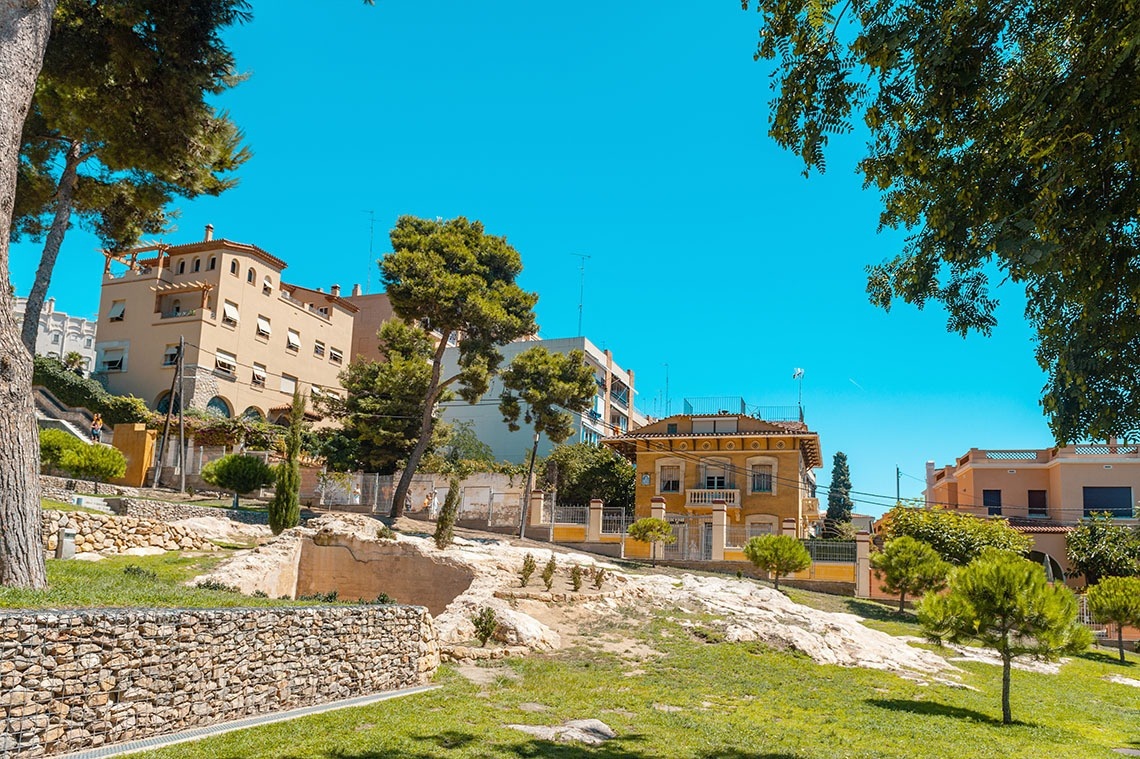 Cambrils
Cambrils is one of the most emblematic destinations on the Costa Daurada, with an offer that has incentives for all tastes. The beaches (both busy and quiet), water sports, gastronomic offer (which is the oldest of the Costa Daurada) and festive and traditional vitality are authentic claims of the municipality.

Among the must-see visits, the Samà Park, a botanical jewel, and the various facilities that make up the Cambrils History Museum stand out.

This municipality has been awarded the DTF (Family Tourism Destination) seal of specialization, awarded by the Catalan Tourism Agency. During the holidays, families with children will enjoy a range of adapted accommodation and catering and numerous entertainment and leisure options.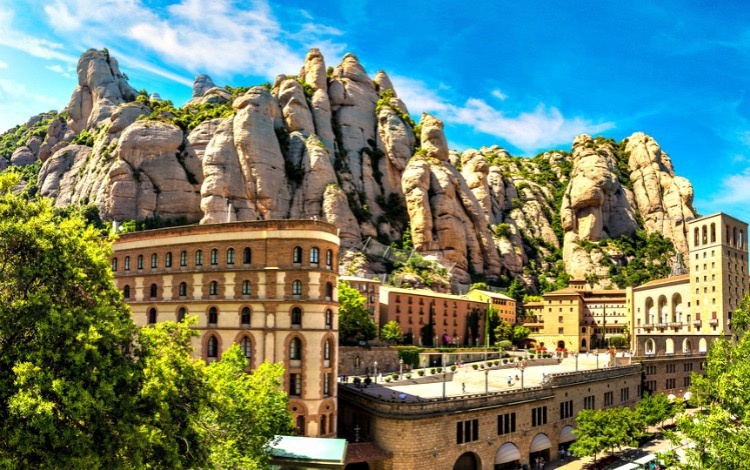 Montserrat
The monastery of Santa Maria de Montserrat is located in a spectacular setting, surrounded by the mountains. The Benedictine abbey is situated over 720 meters above sea level and has a great patrimonial wealth. It is a symbol for Catalonia and has become a pilgrimage point for believers and a must for tourists.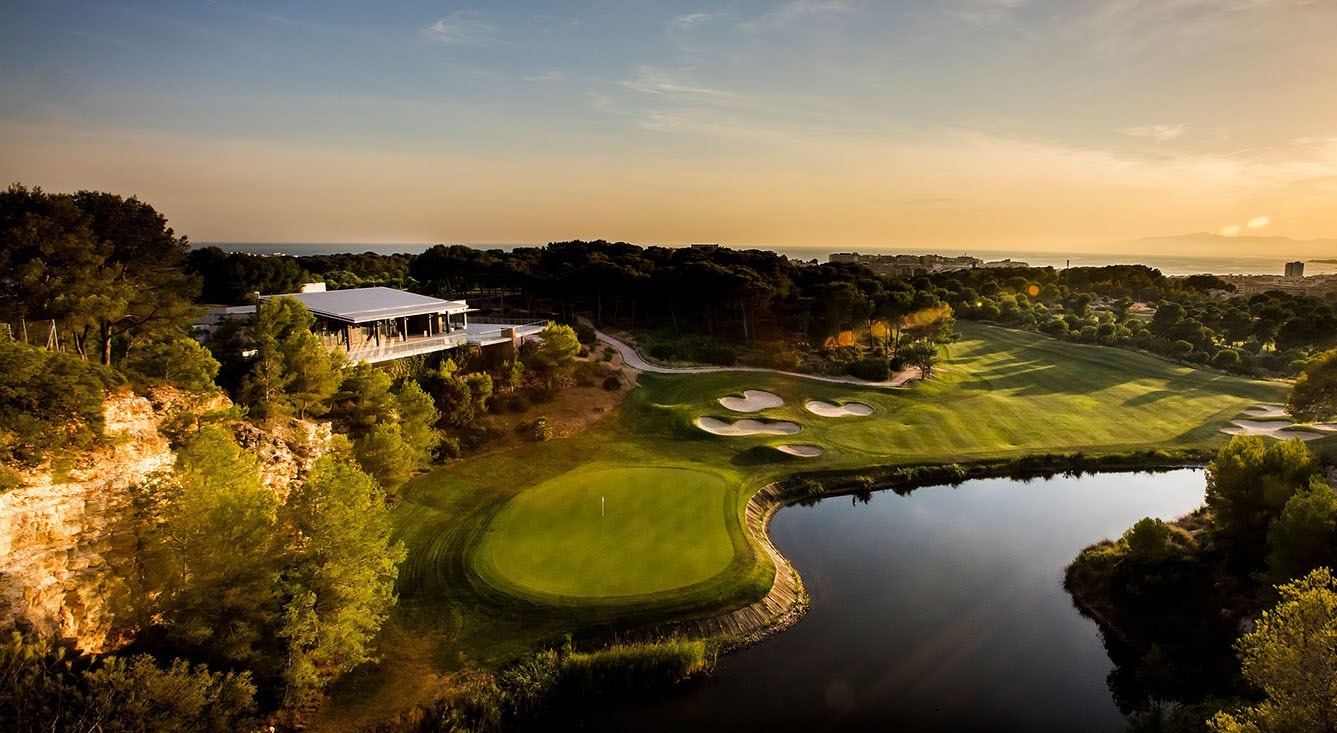 Lumine Golf Club
A few meters from Estival Park, we find Lumine Golf Club, one of the main golf destinations in Spain, offering one of the most exclusive experiences on and off the golf courses. Spanning 170 hectares, Lumine is home to two 18-hole courses (Hills and Lakes) and a unique nine-hole course (Ruins). Greg Norman's signature design (Lakes and Ruins), coupled with exceptional views of the Mediterranean coastline, make this community the perfect location for an excellent golf experience.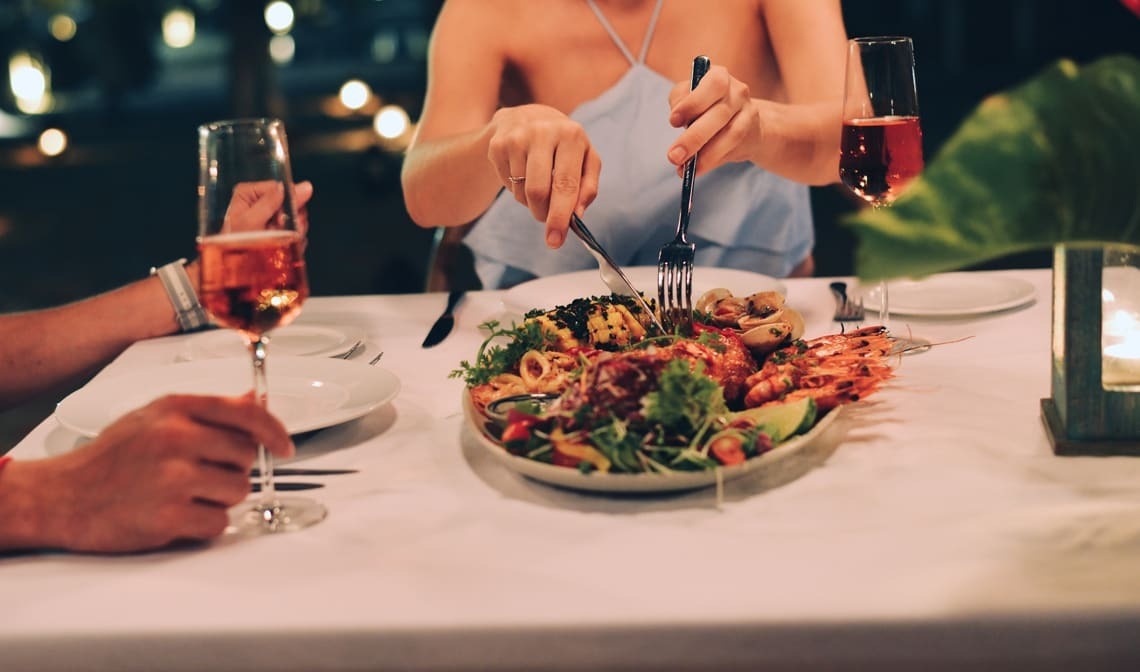 Gastronomy
On the Costa Dorada you will enjoy an exquisite gastronomy where rice dishes, fresh fish and typically Mediterranean dishes will conquer your palate, always with the freshest and most local ingredients.
SUBSCRIBE AND FOLLOW US
Find out about our news and offers before anyone else!